Stainless Steel Filter Cartridges
---
The stainless steel filter cartridge is a detachable cylindrical device with a top and a bottom closed, with a filter medium around it. Belonging to the deep filtration, characterized in that the solid particles of the suspension are smaller than the pore diameter of the filter medium, and the particle filtration is entrained and adhered to the wall of the channel by the impact and pressing action of the elongated curved channels and the fluid in the filter medium. Applicable to the suspension of small particles and little content of the occasion, the general solid content of not more than 0.01%. The solid particles of 0.02 to 100 m can be removed. Mainly used to remove the general sand filter cannot remove the small suspended particles and colloidal substances, such as drinking water purification.Stainless steel filter tube material: 304,304 L, 316,316 L stainless steel braided mesh, punching net, welded wire mesh, copper mesh, aluminum and so on.
Products Specifications
Product Features
---
 Ideal for high temperature applications up to 500°F and high differential pressures up to 60 psid 304L and 316L Stainless Steel construction for compatibility with a wide range of fluids. Through 840-micron ratings for broad range of uses from fine filtration to straining.
 Available in cylindrical and pleated configuration for cost effective and extra service life requirements.
 Cleanable and reusable in most applications.
 All welded construction provides higher mechanical strength cartridges.
Product Specifications
---
| | |
| --- | --- |
| Filter Medium Material | Activated Carbon, Metal, Fiberglass, Microfiber, Paper |
| Filter Type | Multigrade Sand Filter, Activated Carbon Filters, Hydraulic Filter, Cartridge Filter, Nutsche Filters |
| Flow Rate (cubic meters/hr) | 0-500, 500-1000, 1000-2000, 2000-3000, 3000-4000 |
Technical Data
Products Show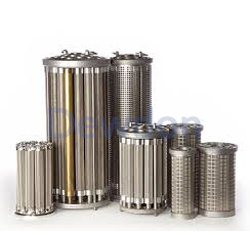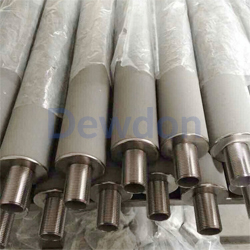 Application
 High Temperature
 Viscous fluids
 Caustic fluids
 Straining
 Petrochemicals
 Magnetic coatings
 Wastewater
 High differential pressures
 Corrosive liquids and gases
 Plating solutions
 Hydraulic oils
 Photo solutions
 Process water
 Chemical solutions
Copyright © 2012 - 2019 Linlax Infotech Private Limited. All Rights Reserved.